Editor's Column
What Kamala Harris's Win Means to Women in Politics
30-Nov-2020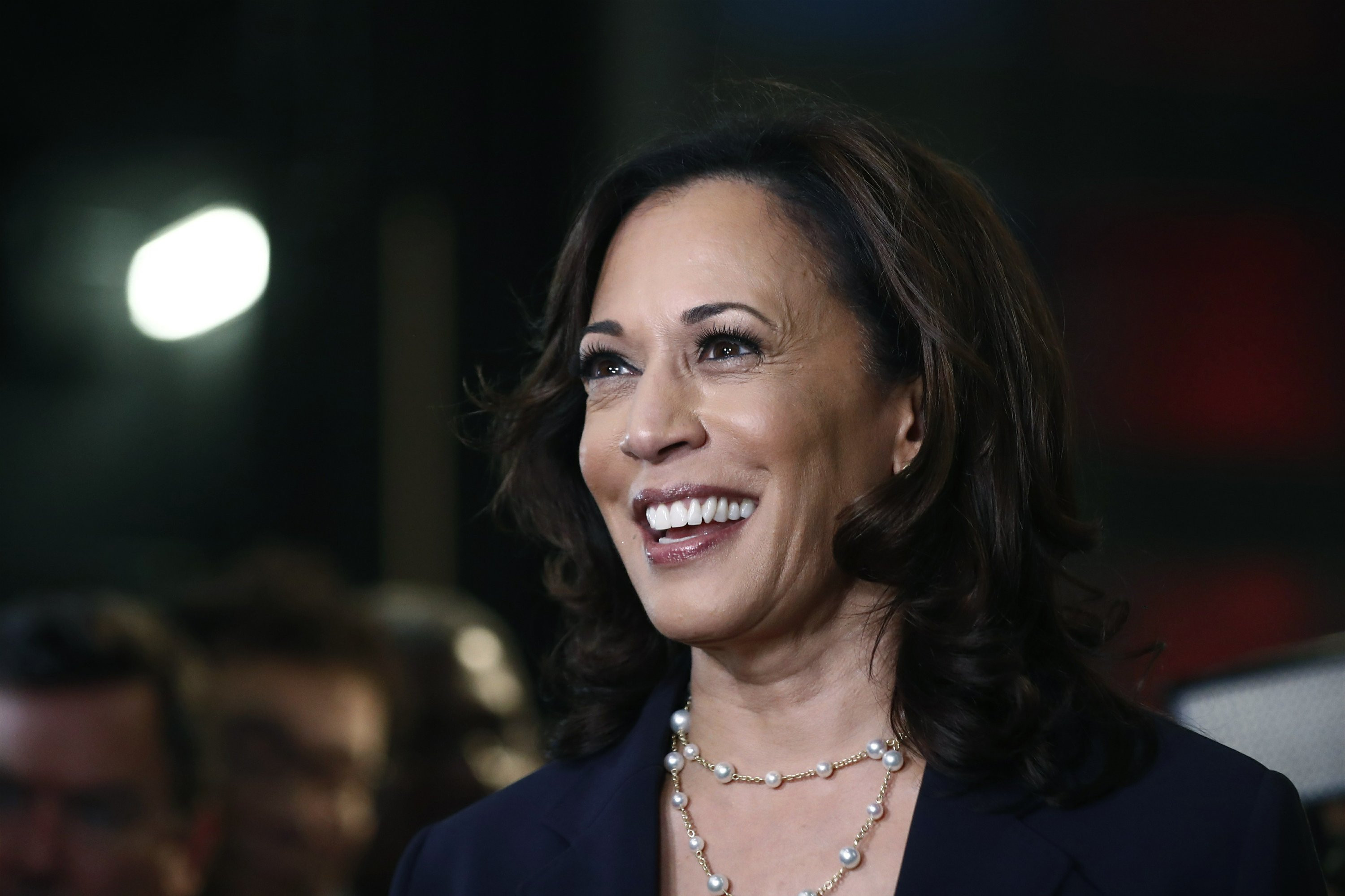 Image Source: AP News
Born on October 20, 1964 to parents who were immigrants to the United States -- Shyamala Gopalan, her mother, from India, and Donald Harris, her father, from Jamaica -- Kamala Harris has cemented herself at the lips of every growing girl in not just the United States, but the entire world. She's the new Vice President-elect of the United States, and has defied all odds to become the new face of the US Democratic Party along with her running mate and the new President-elect Joe Biden.
Before becoming the Vice President-elect of the United States, she ran for the U.S. Senate in 2017, and won convincingly. Along all of her victories, she accumulated a lot of "firsts." She was the first female district attorney of San Francisco, the first female attorney general of California, and the first Indian American in the US Senate. Moreover, if Joe Biden only serves one term, i.e., a period of 4 years as president, she could be the first woman of color to become the president of the United States.
That does not mean that her career in public service came without demons, though. Once she was in the spotlight, sexist attacks started to float around on the internet. In fact, it was claimed that false claims about Harris were being shared at least 3,000 times an hour on Twitter. She was accused of having unethical relationships to "climb her way to the top," was described as being "attractive, animated, and absurd," and moreover, the current president of the U.S, Donald Trump, expressed that she was not "competent," and that he didn't want a "woman president to get in to that position the way she'd do it."
The fact that all these attacks were targeted towards her in this day and age, and in an egalitarian country such as the United States, tells us a lot about how women are treated when it comes to holding public offices. The number of women leaders around the world has grown, but they still represent a miniscule group. When it comes to Nepal, the fact that the current president is female, in fact, one of only 21 female heads of states, is indeed a start to a potential uprising of women in politics, however, in reality, that potential is yet to be met.
Despite efforts for inclusion, there is a huge underrepresentation of females in Nepali politics. While it is true that there are more women in politics, most of them are far from being at decision-making level; the position women had held at the top of Nepalese Government has not translated into similar successes for female leaders in other state organs. There are countless examples of women having to give up their well-earned seats to men -- one of them being Suprabha Ghimire of the Nepal Congress Party being asked to give up her candidacy from Kathmandu Constituency-4 to make way for Gagan Thapa. It seems that the small number of women politicians that the parties have elected shows that they have embraced women's representation not because they are convinced that it is the right thing to do, but because they are forced to do so by the constitutional provision. The rhetoric of equality and inclusion does not necessarily translate into actions.
While it may take time for female politicians to have equal status as their male counterparts, men and women leaders must keep raising their voices. When qualified people start to become vocal about women's rights, parties will start to take women's political participation seriously. Kamala Harris, despite being a thousand miles away, has paved the way for voices to be heard, and to be represented. Harris's win as VP puts to rest the question of the electability of women to high office - a question that has haunted women in the United States, Nepal, and all around the world. To women and girls of all walks of life, every political persuasion, Harris's ascension to the vice presidency broadens the horizons of the possible.
Total Views: 0