Opinion
The Gap
14-Sep-2020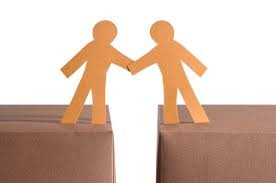 Image Source: selfunification.com
Even the tiniest hole,
Within a glass pane
Has a pull so strong,
Such invites the fall
Of the mightiest of shuttles.
Or even when it
Gets a grip as a slight
Mishap on a balloon shell
Vacuums out everything from within
Without the slightest of care.
That puny gap
May it be unmeant
Meant disasters
For they
Who beared it
For them
It meant miles
For they
Lived by the things
Upon which it unfolded
Its wrath
And as it unfurls
It paves its way
Into some vacant space
Exactly like an unfolding zipper
Excited as it is moving forward,
And reaches the finish line
Just to look back and find,
Its ends falling apart.
Total Views: 0